BACK
Admissions, Higher Ed
3 Things Colleges Can Do to Market to Students Better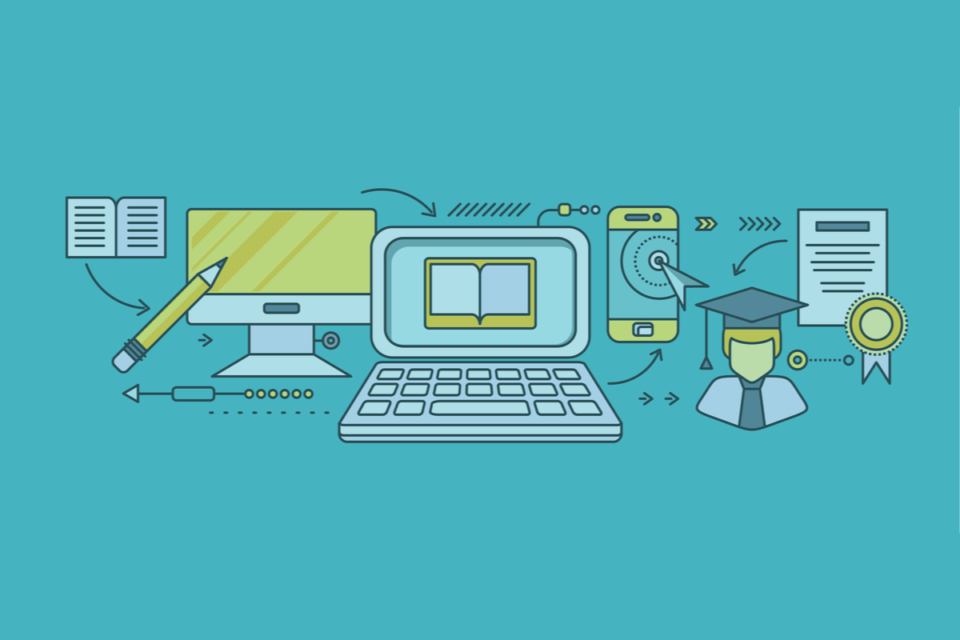 As an academic institution, you know your enrollment rate standards are rising. However, you probably also know that after the COVID-19 pandemic, enrollment rates are suffering. In fact, NPR reports there are 1 million fewer students enrolled in higher education institutions now than before the COVID-19 pandemic. For college admissions offices, this places an emphasis on marketing, as connecting with prospective students is more important than ever.
With this in mind, there are three things higher institutions can do to make their marketing campaigns more efficient and grow enrollment rates.
1. Use real-time data to boost engagement with prospective students
Timing is everything — especially when it comes to your marketing strategies. That being said, the key to a successful marketing campaign is reaching your target audience when they're already thinking about applying to your school. Doing so allows your institution to engage with prospective students and encourage them to take the next step, whether that's filling out a college application, booking a tour, or speaking to an admissions officer. Traditionally, with list buys, the ability to reach out to students at the most effective times has not been possible. 
So how, exactly, can your school connect with students at the right time? The answer is through real-time data. The first line of attack is implementing automated workflows to respond to incoming requests for information via your website. The second is using tools like Parchment Recruit. Using Parchment Recruit, you have daily updates to students that have opted in to specifically hear from you. Not only that, but you receive data about the students that are expressing interest in your academic institutions, making it easier for you to tailor personalized marketing messages to these students.
The Recruit platform collects self-reported data, such as demographic data, academic data, and areas of interest. By leveraging this information, your institution can refine its marketing strategies to connect with students who are likely to apply to your school. Institutions can also see which students have submitted a transcript already so that they can follow up to make sure their application gets completed. Nurturing these relationships with prospective students at the time they show interest in your institution will help your school to meet — or perhaps even exceed — enrollment goals. 
2. Include parents in your marketing efforts
The target audience of your marketing campaigns might be current high school students, but don't forget about factoring their parents — and the influence they have on the college decision-making process — into your marketing.
What does marketing to parents look like? Parents are searching for a school they can trust. That means you'll want to ensure your institution is publishing high-quality content — such as blogs or videos — highlighting its notable faculty, successful alumni, and knowledgeable degree programs.
Of course, it's critical to ensure you're showing your content to your target demographics. While future college generations may be spending most of their time on social media platforms like TikTok — eMarketer reported TikTok is officially the favorite app among teenagers — you may be more likely to connect with their parents via email.
Ultimately, the key to reaching your target market — students and parents — is data. The more data you have, the easier it becomes to enhance your messaging and connect with every person who plays a role in the college decision-making process.
3. Leverage analytics to understand your competitors
When it comes to your institution's marketing, keep one eye on your target audience and the other on your competitors. Through data and analytics, you can form a better understanding of similar academic institutions and why students are choosing them over you.
Gathering data on other schools can be difficult — but not when you're using Parchment Recruit. The platform gives your team access to real-time data to determine which schools are performing better than yours. Through the competitor analysis, you can identify new opportunities — such as an unexplored area of interest or marketing channel that might help your school connect with more students — to boost enrollment rates.
Parchment Recruit: Your trusted partner for better marketing
Parchment Recruit ensures your admissions team is making the most of its marketing dollars by using data to enhance engagement and drive enrollment. Let Parchment become your go-to partner for outperforming competitors and meeting enrollment goals.
Want to learn how Parchment can help you understand your competition? Fill out the form below to get started.
There's always more to learn.
Ready to feel the power of Parchment?
I'm a student or a learner
I work at an institution or business