BACK
Parchment News
Innovating with a Moral Compass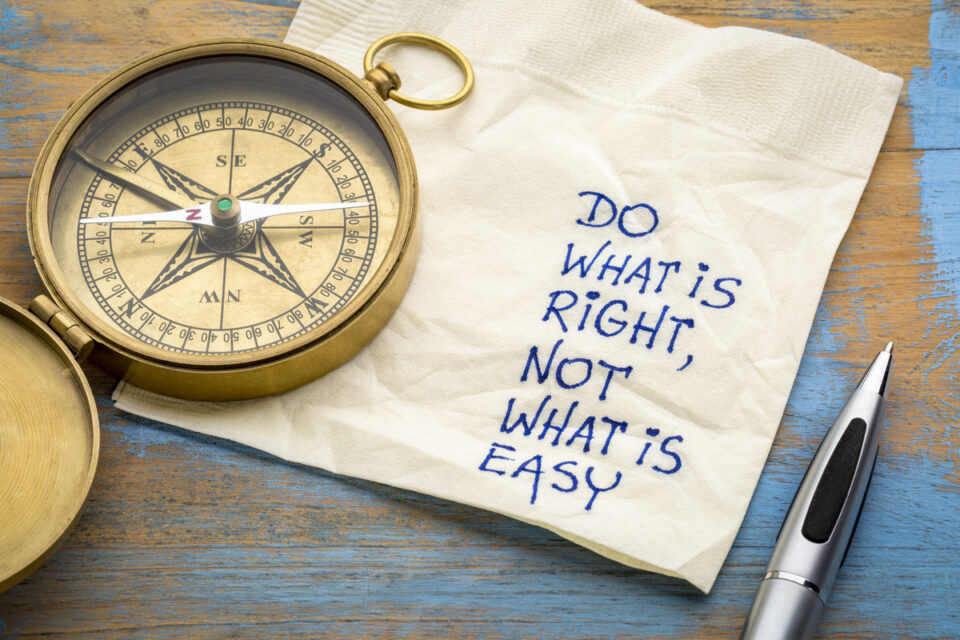 What does it mean to innovate with a moral compass? At its core, morality is all about understanding right from wrong. Living life to the fullest, but with distinct principles that keep the greater good in mind. These values should dictate the way you live your life. When you involve innovation, it means creating something useful for human beings while sticking to your own moral obligations.
When "The Social Dilemma" came to Netflix, the documentary showcased the advantage that social media has on our everyday lives and the consequences that come with it. While it's easy to admit most of us already knew this about the world of social media, it's still difficult to accept when you look to your apps to simply connect with friends and family, check in on your favorite celebrities and stay entertained. 
Utilizing artificial intelligence while staying on course with integrity
Companies are expected to innovate with integrity. When businesses hold themselves accountable and maintain high ethical standards, consumers can feel comfortable and confident in their products and services. Innovations like mobile storytelling and artificial intelligence simply aren't going anywhere, as Hugo McCafferty, Native Editor for Independent News & Media shared at the INM and MII Digital Marketing Event in 2017. It's about adapting to that change and choosing trustworthy companies that keep a moral compass in mind as they design the digital map of the future.
"While much of the current discourse around AI revolves around ethics, there is a lot of scaremongering going on," he said. "It's only natural to be afraid of change, but let's not forget about the many benefits AI can bring to our daily lives. There are already some good case studies of early adoption of AI in advertising, although the execution seems somewhat primitive at this early stage."
How Parchment uses transparency to innovate with integrity
As a digital credentials service provider, we at Parchment understand that our ethics play a major role in your decision to work with us. Our mission statement is to turn credentials into opportunities, and we understand that we play an integral role in helping students pursue educational dreams and assisting professionals in making new strides in the working world. 
We consider ourselves good stewards of data — we design our systems ethically and responsibly, providing transparent opt-ins while prioritizing security and data protection. 
Not only do we take ethics standards seriously, but we also add value through the use of technology, guiding us on our mission to innovate with a moral compass. Specifically, with the Credential Profile, users gain access to the credentials they've gained since the beginning of their academic journeys. With this Parchment feature, it's easy to manage all achievements in one place from any type of device at any given moment. You can trust us to protect all of your data while making rummaging through years of paperwork a thing of the past.
Learn more about how Parchment can assist you today.
There's always more to learn.
Ready to feel the power of Parchment?
I'm a student or a learner
I work at an institution or business