BACK
Admissions, Higher Ed, K-12
NACAC: Helping Students Transition from High School to College Now More Important Than Ever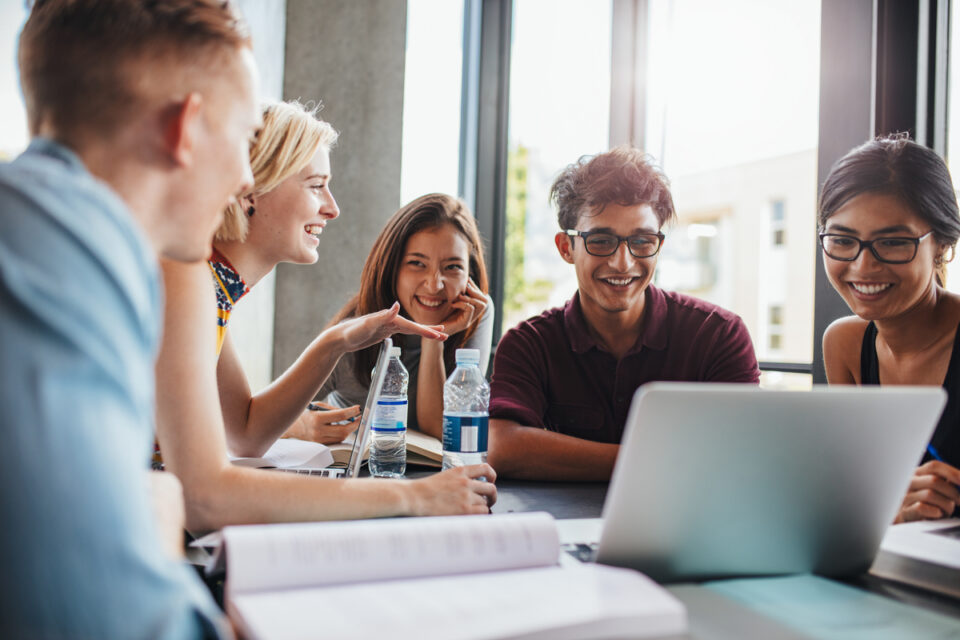 With 65 percent of US jobs requiring some type of postsecondary education by 2020, says NACAC's 2017 State of College Admission report, support for students transitioning from high school to college has never been more important. The report also reveals that changes in both the national and global economy, as well as rapidly shifting student demographics, contribute to the increased need for professional assistance with the process.
Highlights from the report include findings related to college application volumes, recruitment strategies, key factors driving admission decisions, acceptance rates and high school counseling for first-time freshmen in the US, as well as those for transfer and international students. Here are some of those key take-a-ways.
Application volume continues to grow.
Increases are due to rise in the number of applications submitted per student rather than more students applying.
First-time freshman applications are up 7 percent.
Transfer applications grew by 1 percent.
International student applications increased by 13 percent.
Colleges consider transfer and international students to be increasingly important to meeting overall recruitment goals.
For transfer students, the key driver of acceptance is overall GPA and GPA of transferable courses.  
Almost 40% of students who began college in fall 2008 transferred at least once in the following six years (cited from GAO study on transfer).
4.5 million students enroll in education outside of their country of citizenship (attributed to OECD report on study abroad).
Colleges recruit primarily via email and institutions.
However, three additional strategies were ranked considerably important in recruiting domestic high school students.
Connecting with high school counselors
Visiting high schools
Sending direct mail   
Note that the first two factors relate directly to using Parchment Analyze and engaging with our school network (versus student lead generation).
Transcript data plays an important role in the factors that drive admission decisions.
For first-time freshmen, academic achievements are most important, including grades, strength of high school curriculum and admission test scores.
For international applicants, English proficiency and the essay/writing sample are most important with other factors similar to those for first-time freshmen.
For transfer students, grades matter most.
College acceptance rate (or average selectivity rate) increased for first-time freshmen.
First-time freshmen applicants increased to 66.1 percent in Fall 2015 from 64.7 percent in Fall 2013.
For transfers, average selectivity for Fall 2016 was 62 percent.
International applicant rate is lower at 55 percent.
Yield rate (students accepted who enrolled) decreased for first-time freshman.
First-time freshmen decreased to 35.1 percent in Fall 2015 from 36.2 percent in Fall 2014.
Of transfer students accepted, 65 percent ultimately enrolled.
Of international students accepted, 32 percent actually enrolled.
Early Decision and Early Action activity increased.
Early Decision applicants rose by 5 percent, with acceptance rates increasing by 5 percent.
Early Action applications grew by 15 percent, with the number of students accepted up by 16 percent
While support for students transitioning to college is critical, many high schools continue to struggle with a limited number of counselors, large caseloads and time constraints.
28 percent of public schools reported employing at least one counselor (full or part-time) whose exclusive responsibility was to provide college counseling, compared to 49 percent of private schools.
On average, the high school student-to-counselor ratio, including part-time staff, is 281 to 1.
The proportion of public high school students who had individual meetings with counselor increased by grade, with 62 percent in 11th grade and 81 percent in the senior year of high school.
For private schools, 75 percent of students met with a counselor in 11th grade and 88 percent in senior year.
Parchment Resources
At Parchment, we are all about learners, including those making the sometimes challenging transition from high school to college. Here are some resources.
There's always more to learn.
Ready to feel the power of Parchment?
I'm a student or a learner
I work at an institution or business