Agenda & Session Information Learn from your peers and industry experts
Valuable Sessions For You
Each year we work with our network of members to find the most innovating and helpful stories and bring them to the Parchment Connect agenda. These two days will bring a mixture of best practices, training, innovation, inspiration, and most importantly connections with your peers from across the country.
Agenda & Sessions
Saturday, March 24, 2018
Pre-conference Activities:
Learn the ins and outs of FERPA and get specialized training on each Parchment product on Saturday morning, ahead of the official kick off of the conference. These pre-conference workshops are complimentary with your Parchment Connect National registration and can be added to your order during the registration process.
Session: FERPA Overview with LeRoy Rooker

Date: Saturday, March 24, 2018
Time: 9:00 AM – 10:30 AM
Description: Join AACRAO Senior Fellow LeRoy Rooker for an overview of the Family Educational Rights and Privacy Act (FERPA), the comprehensive federal law that provides privacy protections for student education records. LeRoy is the nation's leading authority on FERPA. As the director of the Department of Education's Family Policy Compliance Office (FPCO) for 21 years, he administered laws and policies designed to help protect the rights of America's 58 million students. Mr. Rooker is well known in the postsecondary world because of his extensive outreach to the higher education community while at the Department of Education.
Attendee Profile: High School Counselors and Registrars, College and University Registrars, Admissions Operations Staff

Session: Training Workshop: Parchment Send for Higher Education

Date: Saturday, March 24, 2018
Time: 10:30 AM – 12:00 PM
Description: Learn the basics of Parchment Send for Higher Education, including insight into how credentials are received once you send them. Meet with our implementation specialists, bring your specific questions and get detailed solutions.
Attendee Profile:  College and University Registrars Office Personnel

Session: Training Workshop: Parchment Receive

Date: Saturday, March 24, 2018
Time: 10:30 AM – 12:00 PM
Description: In-depth product training for Parchment Receive. Learn the basics and best practices, bring your specific questions and get detailed solutions.
Attendee Profile:  College and University Admissions Office Personnel

Session: Training Workshop: Parchment Send for K-12

Date: Saturday, March 24, 2018
Time: 10:30 AM – 12:00 PM
Description: In-depth product training for Parchment Send for K-12. Learn the basics and best practices, bring your specific questions and get detailed solutions.
Attendee Profile:  High School Counselors and Registrars
Parchment Connect National Begins:
12:00 – 12:30 Lunch
12:30 – 1:30 Opening Keynote by Matthew Pittinsky, Parchment CEO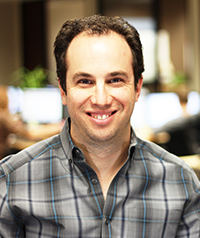 Matthew Pittinsky
Matthew Pittinsky, Ph.D. is the CEO of Parchment and co-founder and former CEO of Blackboard Inc. Matthew is on the faculty of Arizona State University and also serves on the Board of Trustees of The Woodrow Wilson National Fellowship Foundation.

1:40 – 2:30 Breakout Educational Sessions
Credential Innovation Panel
It's an exciting time in the world of education as so pioneering institutions are forging the way with credential innovations such as Experiential and Competency Based Transcripts. As more institutions across the nation seek to better represent the scope of student learning through these credential types, there are unexpected challenges and rewarding outcomes. Join this session to learn about the experiences registrars who have implemented these innovative credentials as part of their official offerings and how you can do the same. Rodney Parks, Elon University; Lisa Blake, Citadel Military College of South Carolina; Kim Elias, University of Toronto; Sylvia Nesmith (Greene), Citadel Military College of South Carolina.

Parchment Send & Award Panel
A new session for this year's Connect, this panel will focus specifically on the College and University Registrar. Join us as we explore best practices, policies, and technology choices around transcripts, eDiplomas and more. Come prepared with your questions for what we expect to be a lively discussion. Matt Schill, University of Nebraska Omaha; Evan Celing, Adtalem Global Education; Kristi Wold-McCormick, University of Colorado Boulder; Heather Sharbaugh, Career Education Corporation.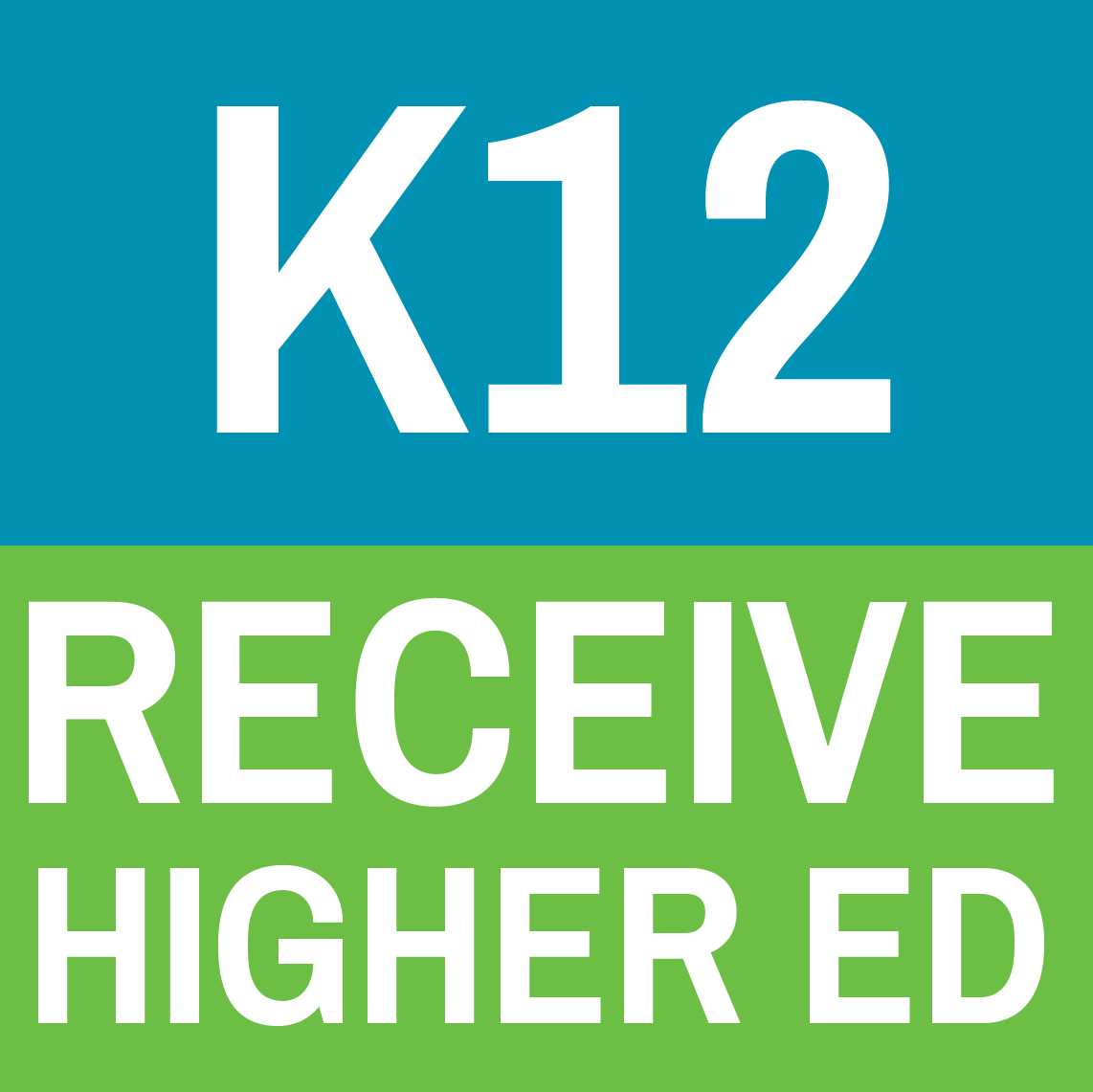 Parchment Send & Receive Exchange Panel
Always one of the most engaging sessions, this panel allows K12 senders and postsecondary receivers to come together and explore the entire credential journey. Do receivers need school profiles with every transcript? Are senders mandated to include them? Ask these questions and more when you meet the person on the other side of the exchange. Mike Cook, Michigan State University; Laura Simoneaus, Richland Northeast High School; Dr. Sheryl Neely, Douglass High School; Cheryl Anderson, Clay High School. 
2:40 – 3:30 Breakout Educational Sessions
Using Data to Better Understand College Readiness
Montana's Office of Public Instruction has unlocked transcript data and is leveraging that data to improve college and career readiness. As a result of the statewide transcript exchange, OPI developed a data transport system. Data is collected from schools to populate transcripts and in conjunction, is also being used to power OPI's College Readiness Indicator System. The system's statistical model helps to predict ACT Math outcomes for 9th, 10th, and 11th graders. These predictions are used to help high school counselors identify students who need additional support and to inform strategies for improving individual students' college readiness outcomes. Daniel Bruce, Montana Office of Public Instruction.

The Modern Storefront & Automation
Ever wanted to automate your transcript solution? Join Temple University to learn about how they implemented the Banner API and what the impact has been on their office over the years since they've been automated with Parchment Send. In addition, Bhavesh will share about the student experience through the Parchment storefront. Bhavesh Bambhrolia, Temple University
Connecting Parchment Receive Premium
During this presentation members will share their experience on the process of connecting Receive Premium to their e-application/CRM, what it's done for their office and how it's impacted the admissions process, staffing, and daily operations. Charles Musgrove, Temple University; Cristin Duerinckx, Parchment. 
Student Registration & Developing The College List
Helping you and your students is our only priority. There are multiple tools within the Parchment system that can save you time and ease your students' stress. Learn how to streamline the registration experience by utilizing registration codes and hear best practices from your peers around student outreach. After the registration process, your students will have access to college tools that can help them decide the best college match for them. We'll live demo these tools so you know exactly what your students are seeing. Luisa Hannon, School City of Hammond; Matt Sterenberg, Parchment.
3:30 – 3:40  Refreshment Break
3:40 – 4:30  Breakout Educational Sessions
Creating Clear Signals Between Employers, Educators and Learners on the Competencies Required for Success
The jobs marketplace in the US suffers from poor signaling between employers, individuals and education providers which has led to an ineffective jobs system. Hope Street Group launched the Sync Our Signals initiative in 2015, led by stakeholders across multiple industry sectors all determined to re-engineer the jobs marketplace and produce a viable talent development system, in which: Individuals know their skills and can articulate them to get the jobs they are interested in; Employers know what they need, and hire and train effectively; and Educators align curricula, train, and effectively prep. Chelsey Crim, Hope Street Group
Reporting & Student Success
The office of the University Registrar has evolved over the years and is now both the source of and responsible agent for all student data and reporting at the institution. Come learn from Brian Boyd, University Registrar at the University of Central Florida, one the largest public university in the country, about how the Office of the Registrar leverages data and reporting in the service of student success. Brian Boyd, University of Central Florida

Parchment Receive Premium: Application Documents Auto Downloaded and Then What?
Are you getting the most from your document download process? In this session, learn about how a member institution reduced the time needed for Admission processes including matching incoming documents to applicants, and cutting out the need to invest extra time on the pre-application document. Members will share their experience on where they were with document processing, where they are now, as well as where they plan to be over time. Jeremy Potts, Wayne State University; James Lee, Wayne State University.
Better Partnerships, Better Outcomes
From learning styles to handling social challenges, no student is the same. Education doesn't have to be a one-size-fits-all model. By partnering together, we can provide customized curriculum, with one to one classrooms, to ensure students reach their post-secondary goals. Learn about the positive impact that Fusion Academy and high schools have made when they join forces. Liz Le, Fusion Academy; Grace Losada, Fusion Academy.

4:40 – 5:30  Breakout Educational Sessions
Employer Case Study – Health Career Pathways in North Carolina
In 2016, Hope Street Group and the White House launched the Health Careers Pathways Network, a nationwide field of practice program within the Sync Our Signals initiative. A demand-driven methodology ensures employers articulate the skill sets needed, individuals know the skills required to succeed and educators align their resources to meet those needs. Atrium Health, the leading employer driving the Charlotte HCPN work, is an exemplar of adopting and advancing this methodology, and has some early results to share. Grace Craft, Atrium Health; Mary Spurches, Atrium Health.
Are we Measuring Up? Tracking Analytics in the Registrar's Office
In working to determine performance analytics for the BYU-Idaho Registrar's office, one question rose to the top: Which data points most effectively indicate whether we are serving students well and fulfilling our institution's mission? Finding the answer to this question was not easy; in fact, it launched a two-and-a-half-year journey to find the vision of our Registrar's office. Defining this vision has affected everything we do, including what we measure and how we track it. Join this session to hear how we discovered our vision, how our vision affects our performance measurements and the speed at which we are moving in the right direction. We'll also explore how this vision influenced our decision to implement Parchment and the measurements we use to help us understand if these changes in transcript processing are effectively serving our institution's vision and mission. Benjamin Haacke, Brigham Young University – Idaho. 
The Unified Inbox & SPEEDE
Do you receive transcripts and other admissions documents from multiple sources and in different formats? The Parchment Unified Inbox experience makes it easier and more efficient for Receivers to collect and work with their incoming documents electronically. In addition to our expansive network of Parchment Senders that use Parchment to send admissions documents to Receivers, the Unified Inbox also collects documents from organizations such as Naviance, SPEEDE, CHESSIC and BridgeU. Learn how your Unified Inbox can help you focus on candidate evaluation, not credential collection and processing. We'll also cover how SPEEDE records can be received, consolidated, and automatically delivered into your Unified Inbox and in your preferred format. Bill Ryder, Portland State University; Cristin Duerinckx, Parchment. 
Electronic Transcripts, Even Faster: Parchment SIS Integration
Parchment is working on new tools to make transcript processing even easier for high schools by automating transmission of transcripts, with a first focus on PowerSchool. In this session, you'll hear the components of Parchment's High School Student Information integration strategy, goals for the new functionality, and see how student ordering is simplified, and how automation has the potential to simplify transcript processing. Jason Weaver, Parchment.
5:30 – 6:15   Round Table Discussions
Over drinks and light snacks have in-depth discussions about specific topics such as Dual Enrollment, International Credentials, Genius Bar.
7:30 – 9:00 The Evening Event
Plan to spend Thursday evening winding down with heavy hor d'oeuvres, drinks, and entertainment. All conference attendees are invited to join the evening event at the hotel.
Sunday, March 25, 2018
8:30 – 9:00 Breakfast
9:00 – 10:00 Keynote by David Livermore, President, Cultural Intelligence Center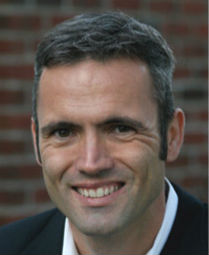 David Livermore
David Livermore, PhD is a social scientist, devoted to the topics of cultural intelligence (CQ) and global leadership and the author of ten award-winning books. His book, Leading with Cultural Intelligence, was a best-seller in business and his newest book, Driven by Difference has received high praise from media outlets, researchers, and executives around the globe. He leads the Cultural Intelligence Center in East Lansing, Michigan and he's a visiting research fellow at Nanyang Technological University in Singapore. Prior to leading the Cultural Intelligence Center, Dave spent 20 years in leadership positions with a variety of non-profit organizations around the world and taught in universities.

10:00 – 11:30  Product Overview & Roadmap Sessions
Parchment Send for Higher Education
Parchment Send for K12
Parchment Receive
11:45 – 12:30  Networking Lunch with Parchment Executive Q&A
Your afternoon is free for travel, sightseeing or additional networking with Parchment Connect attendees.
If you are attending the AACRAO Annual Meeting, a complimentary shuttle will be provided to the Orlando World Center Marriott after lunch.
*Schedule subject to change
Session Tracks
Sessions about how credentials are changing. Suitable for all conference attendees.
Receive sessions are suitable for attendees who work in Admissions offices at postsecondary institutions.
K12 sessions are suitable for school counselors, registrars or secondary district attendees.
Exchanging credentials is a two way street between secondary and postsecondary admissions offices. This session is suitable for K12 and Admissions officers.
Send sessions are suitable for postsecondary records managers or registrars.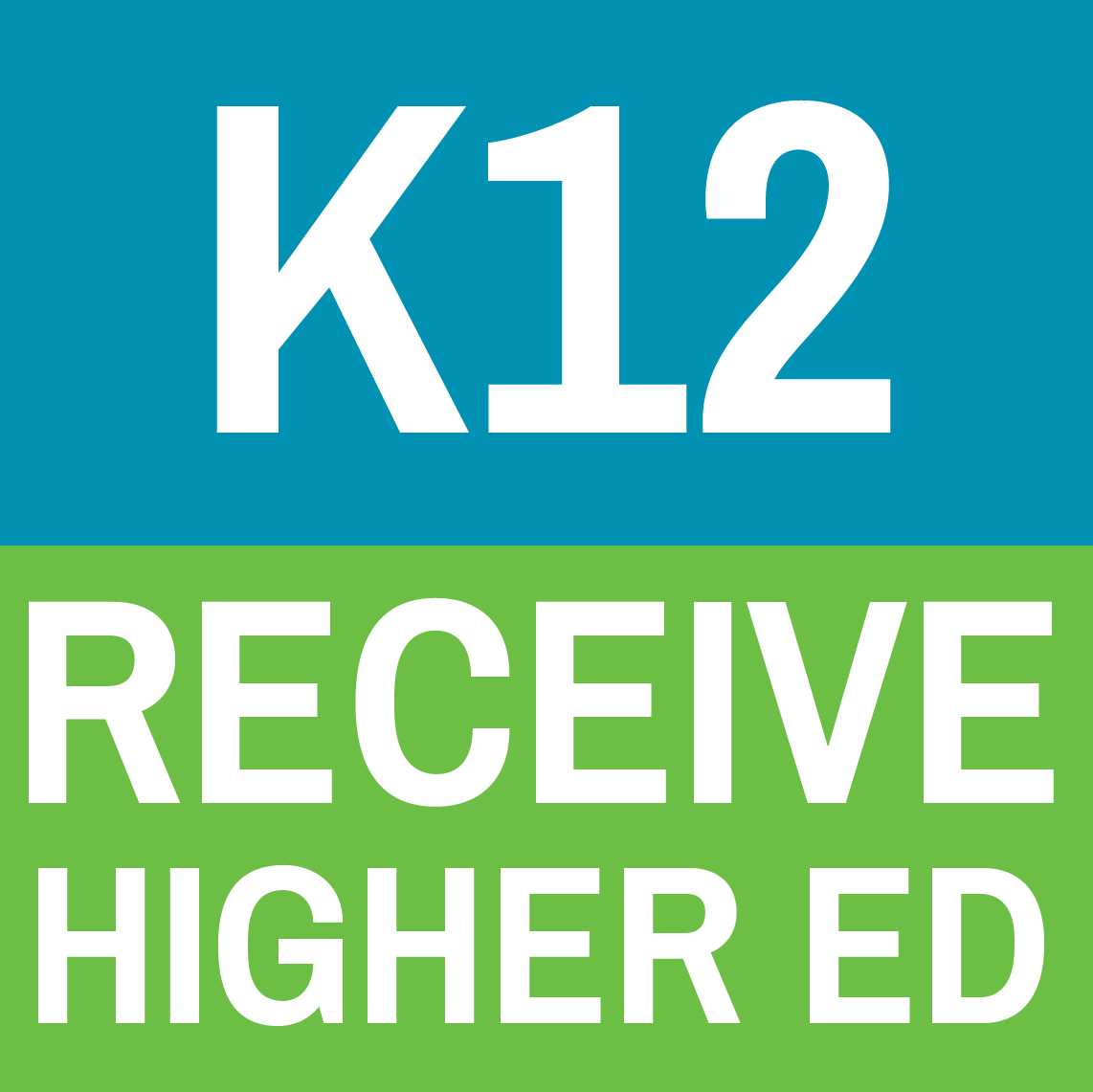 K12 and Receive sessions are suitable for postsecondary, high school records managers or registrars.