Calling All Students and Counselors
Senior's
College Preparation Checklist
A Guide for college-bound students
on what to do and when to do it - and simplify the entire process!
Or Try the Online Checklist
Senior Year: August through September
Parchment Prep Tip: Use our free college research tools to explore schools and options.
Our college predictions, ranking, and recommendations software is powered by more than 765K college applications – the largest
application database online. With data from hundreds of thousands of students like you, we create statistical predictions to give
you a meaningful estimate of your chances of admission to any college in our database. To access, Log In or create a Parchment
New Learner Account here.
Parchment College Tools - Available at no cost for Parchment Learners.
College Search: Search on a specific school for a quick overview of that school's profile.
College Rankings: View a list of schools ranked using a complex algorithm based on student preferences.
College Matches: Get a display on chances of admission for similar schools outside of your region.
College Match Up: See which schools are chosen most often and compare analytics side by side.
Parchment Prep Tip: You can use Parchment to quickly and easily send transcripts to schools.
Parchment.com. Parchment makes the process easy and keeps you informed on the status of your records every step of the way.
Senior Year: November to the following January
Senior Year: February through May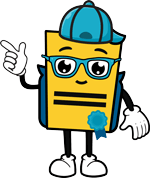 Parchment Pro Tip: Your Parchment Credential Profile can be used to turn credentials into opportunities over the course of your academic and professional career.
College Preparation Checklist
for Senior High School Students
Consolidated Resources Section
We reviewed and referenced several reliable resources, publications and organizations in order to create this guide including the
Department of Education, StudentAid.org, the National Center for Education Statistics, National Association of College Admissions
Counselors (NACAC), College Board and others.
When possible and available, direct links to relevant resources have been provided and embedded within the checklist alongside with the
related preparation item. We hope this consolidated resources page further aids you in your college preparations. You can do this!
US Department of Education Resources and Links
US Department of Education:
US Department of Education - Federal Student Aid Information Center:
Scholarship, Grant, Funding Resources
FastWeb.com Database for Scholarships, and Grants with Free Access for Students:
Scholarships.com Database & Resource for Scholarships and Grants with Free Access for Students
PSAT and the National Merit Scholarship Program - CollegeBoard.org
Student and College Counseling Organizations and Associations
Counselors:
Are you looking for more resources?
Parchment can help support your students that are college bound (or on any pathway they choose to follow)
Sign Up or Schedule a Demo
See how institutions save hours processing transcript requests, provide visibilityof receipt to your students, and breathe easy all year long.