Get Started With Your Third Party Order Learn how to create an account and place an order.
How It Works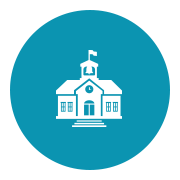 Find School
Search for a sending organization and you'll be prompted to create a Third Party account.
Upload Consent
You'll need to upload a consent form. Download a sample form once you're logged in.
Receive Credential
Once you place your order and your request is fulfilled, the official document will be emailed to you.
Get Started
Order academic credentials from thousands of Parchment Sending organizations (including high schools, GED, HiSET, and more) with a Third Party account.
To place orders, start by searching for one organization that you need to order from – you can order from more after that.
Frequently Asked Questions
What is a TPO account?
Third Party Ordering is for individuals requesting records on behalf of others who don't already have a Parchment Receive account.
 Who should have a TPO account?
If an individual or non-academic organization will be requesting more than 10-20 records per month, we recommend considering upgrading to Parchment Receive.